Alaska Boat Builders – Greatland Boats
Our Alaska boat builders at Greatland Welding and Machine Inc have been designing and welding custom riverboats for nearly two decades. These boats, affectionately known as "Greatland Boats" have become a favorite of local professional fishing guides and sports fishermen alike. Our boats can be seen daily running the rivers of South Central Alaska and have become popular statewide.
CUSTOM BOAT DESIGN
WELDED RIVERBOATS
CUSTOM BOAT TRAILERS
CUSTOM OPTIONS
LOCKING SEAT BOXES
LOCKING BOW HATCH
ROD TRAYS
DIAMOND PLATE FLOOR
ZOLATONE FINISH
TUNNEL HULL
TROLLING MOTOR MOUNT
OAR LOCKS
Custom Welded River Boats by Greatland's Alaska Boat Builders
Greatland Welding and Machine started building custom welded river boats in the late 1990's. For nearly 20 years we have modified our welded aluminum river boat design until we have discovered proven models. Our boats quickly became the favorite of local Alaska fishing guides and river running enthusiasts throughout Alaska.
Our boats are custom built welded aluminum boats made for running Alaskan rivers and streams. Compare the value, quality, functionality, and warranty of a Greatland Boat, made right here in Palmer, Alaska, with any other factory boats imported from outside. You will find an exceptional value that cannot be beat. Our boats are not only built extra tough, they're the only boats that will carry a load and stay on step at just 10mph. They are perfect for running Alaska's shallow rivers.
Greatland Boats and Trailers Carry a Lifetime Warranty
All Greatland Boats and trailers carry a lifetime warranty against manufacturer defects for the original owner.
Custom Designs
Choose from a variety of different options. Each of our boats are custom built, but we have a list of standard options popular with our boat owners. If you have an certain boat design specification we can work with you to build or fabricate something exactly they way you want it. Popular options include welded fuel tanks, seat boxes, bow hatches, rod trays, consoles, windshields, cabins, painting, motor installation, rigging and more. Call us or stop by for details.
Custom Aluminum Boat Trailers
Along with boats, we also build custom aluminum boat trailers. Our heavy duty trailers are designed to withstand the roughest Alaskan roads and give you years of trouble free service. Our custom welded aluminum trailers come standard with many options you won't find on other boat trailers such as 4 bunks with Trex slides, heavy duty guide on's, LED lighting, Torflex Axle, and arctic grade wiring with all connections heat shrink sealed. Other than greasing the hubs, our boat trailers are maintenance free and very dependable.

Custom Boats Built By Greatland Welding and Machine Inc.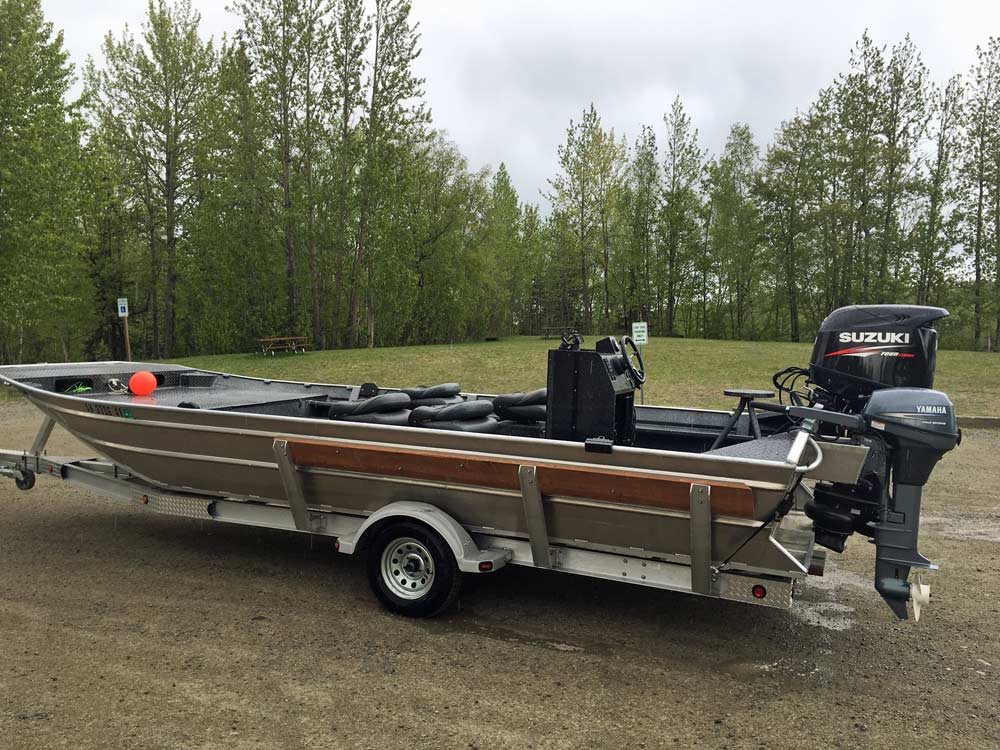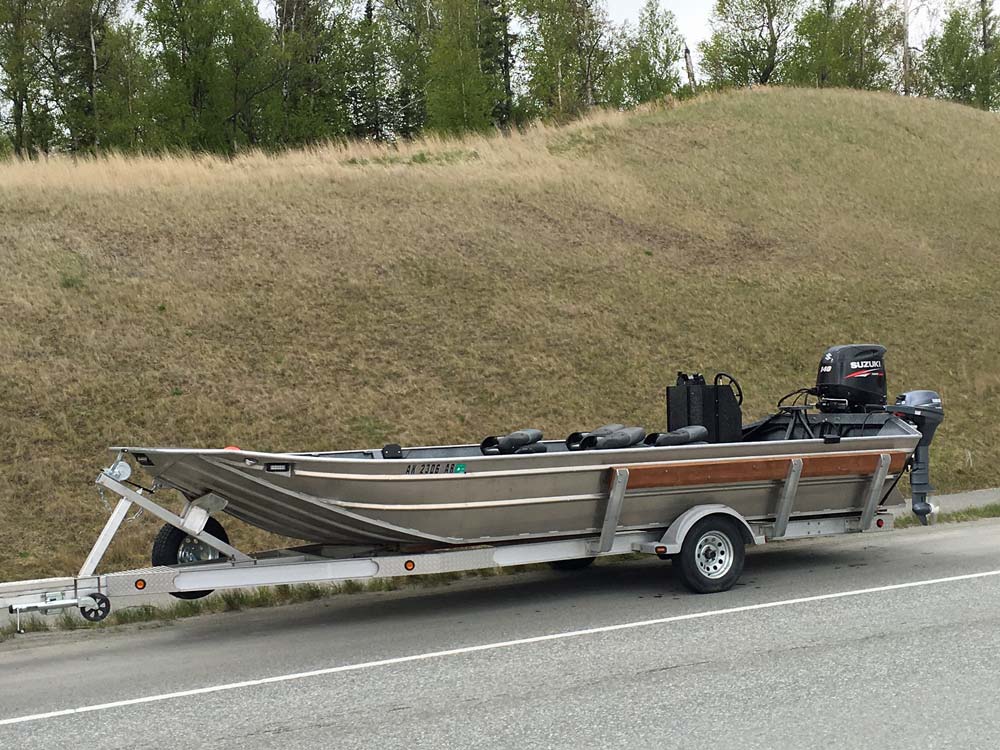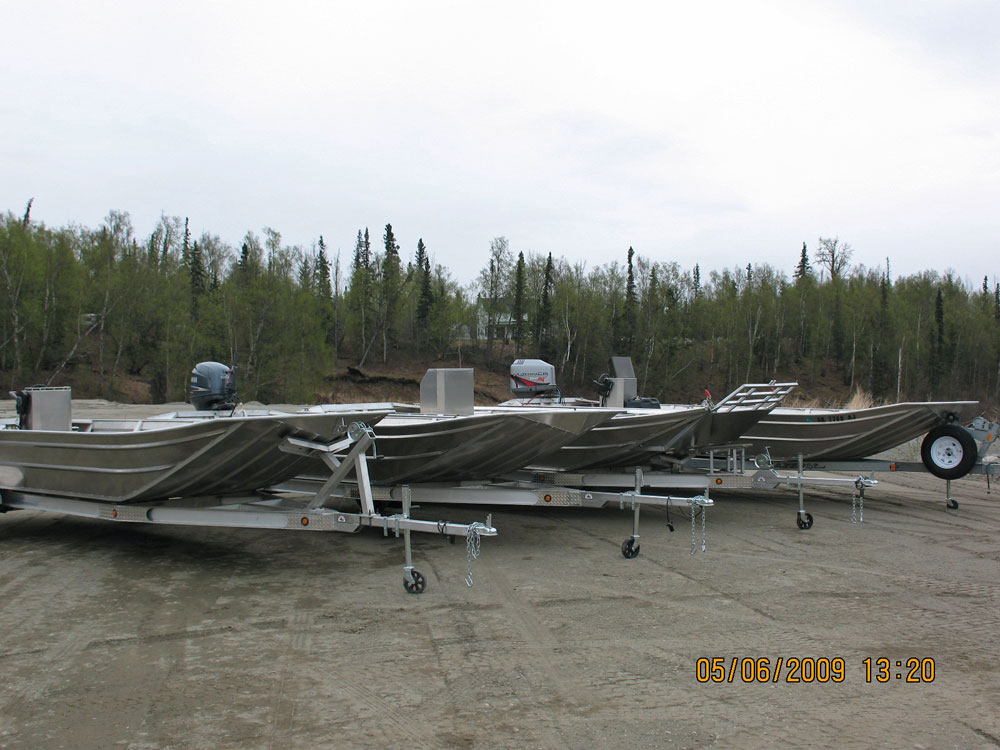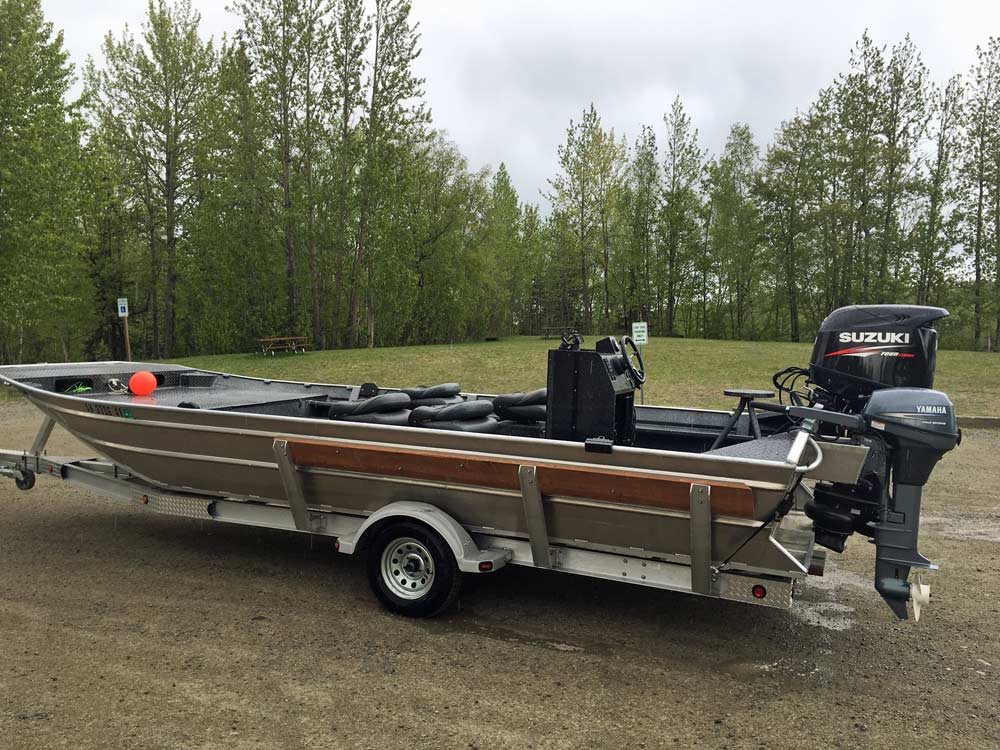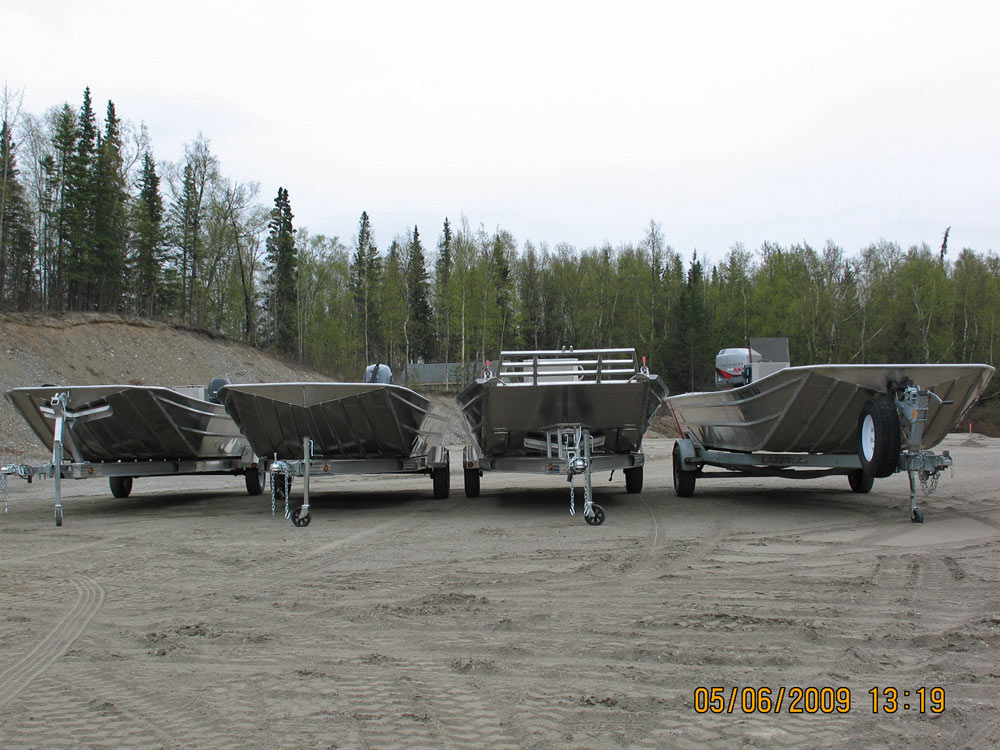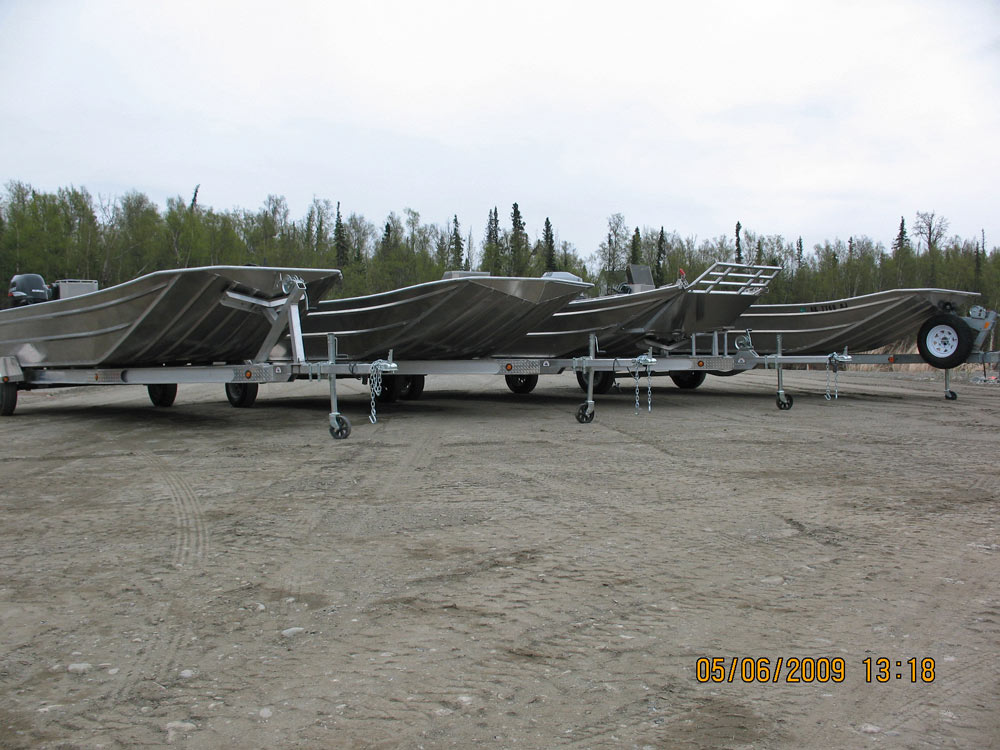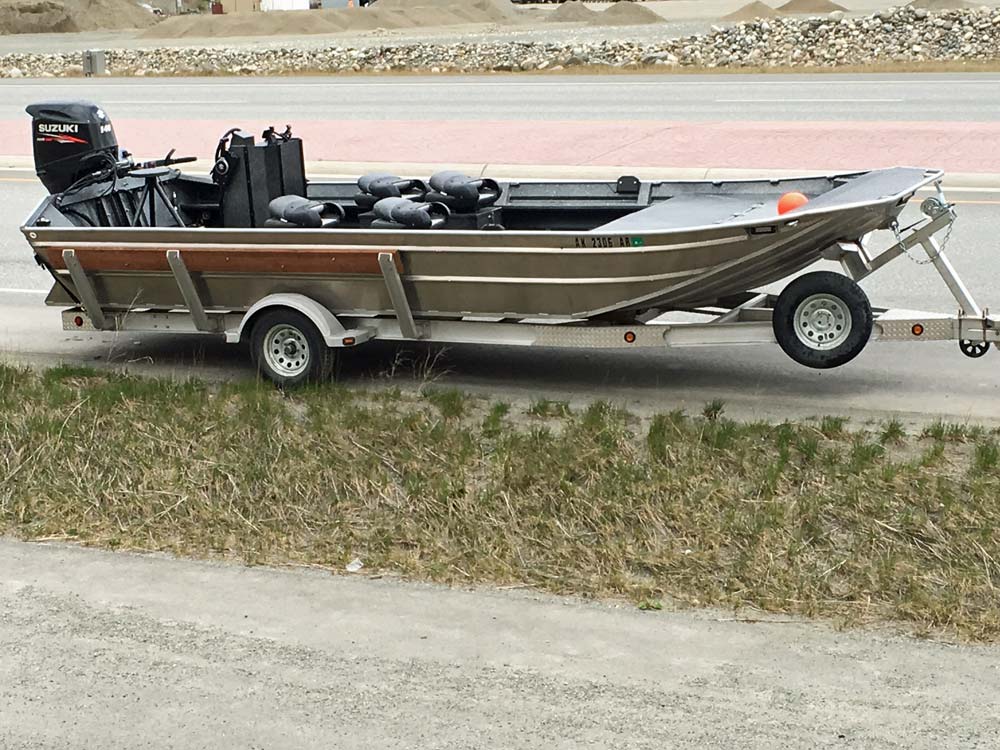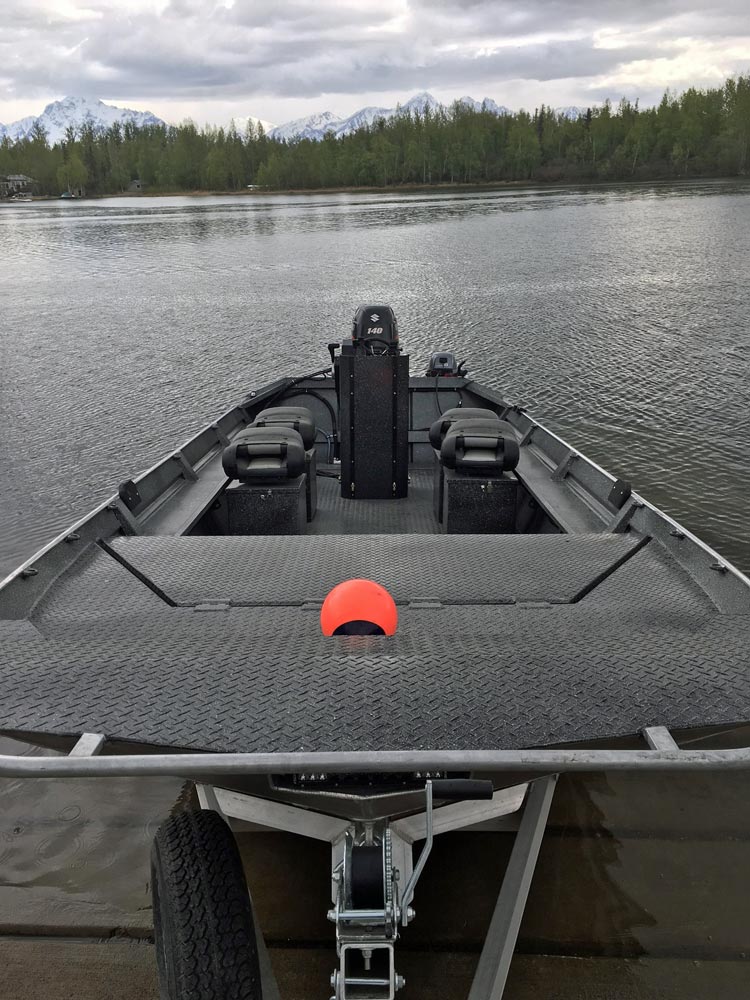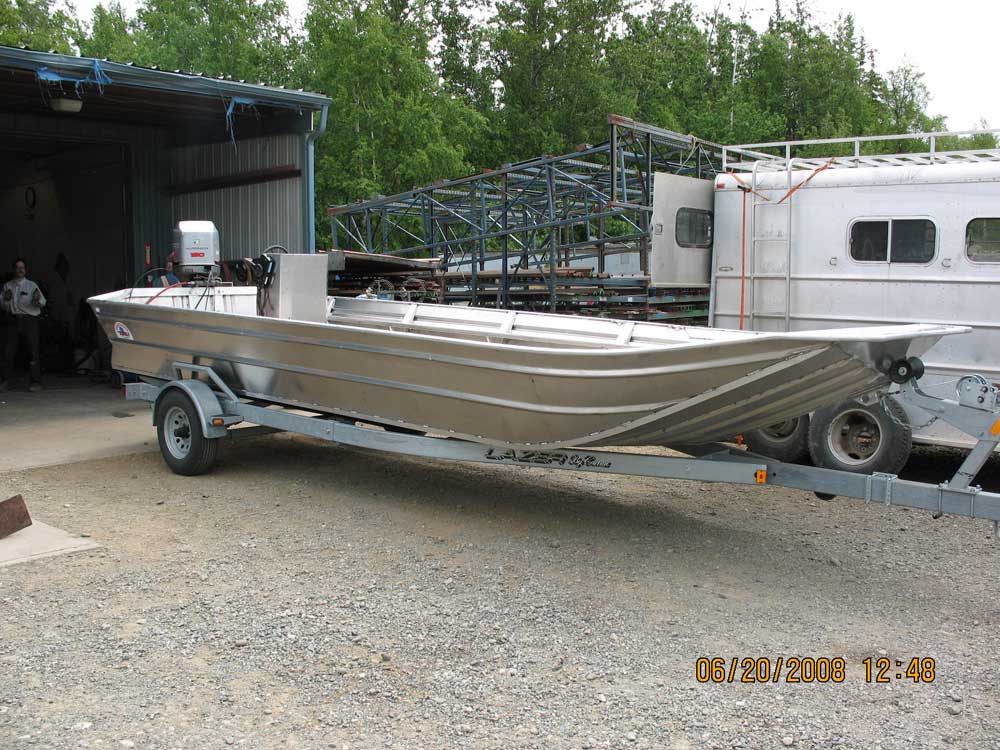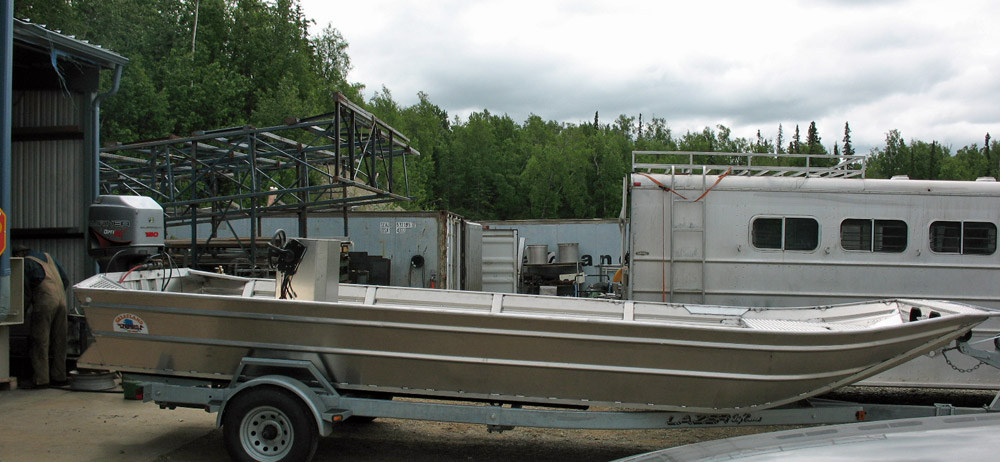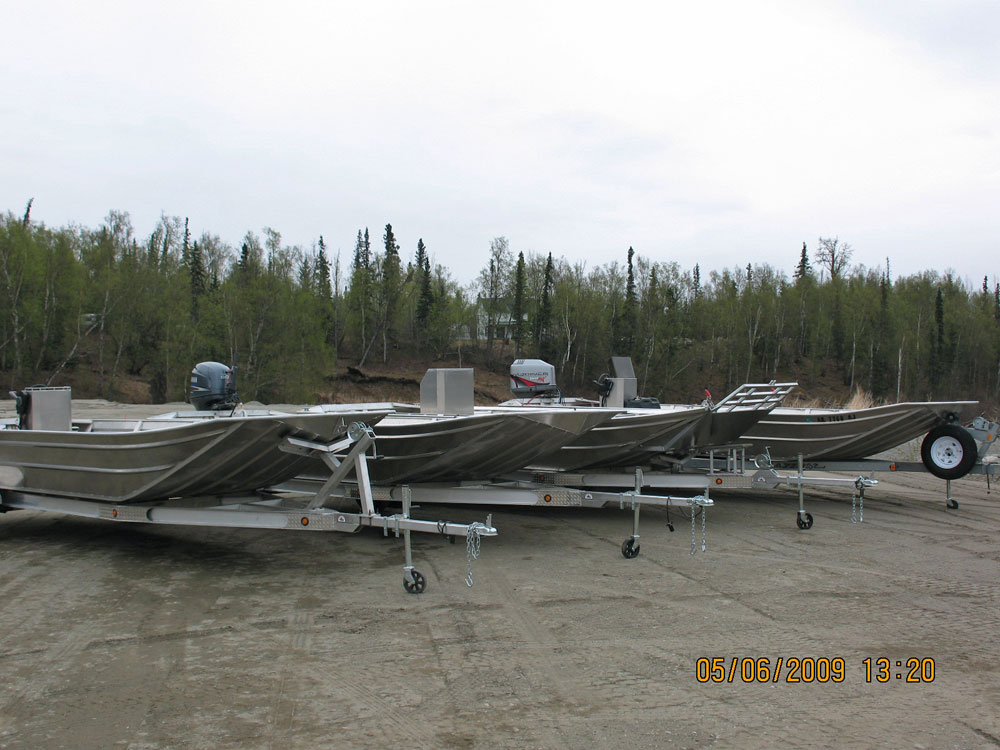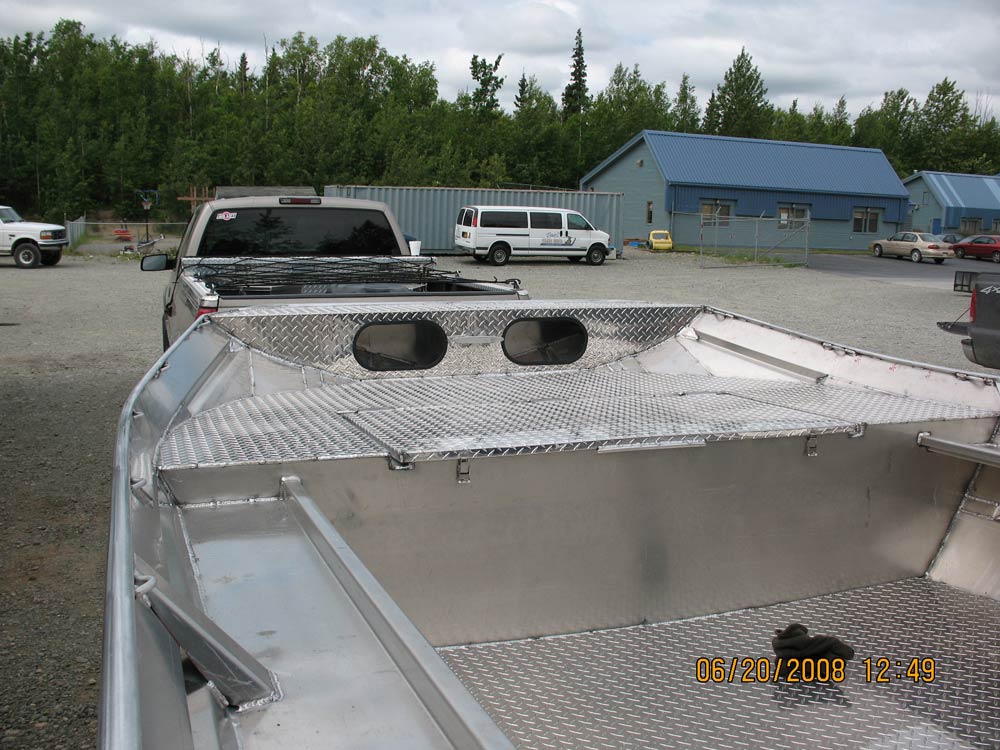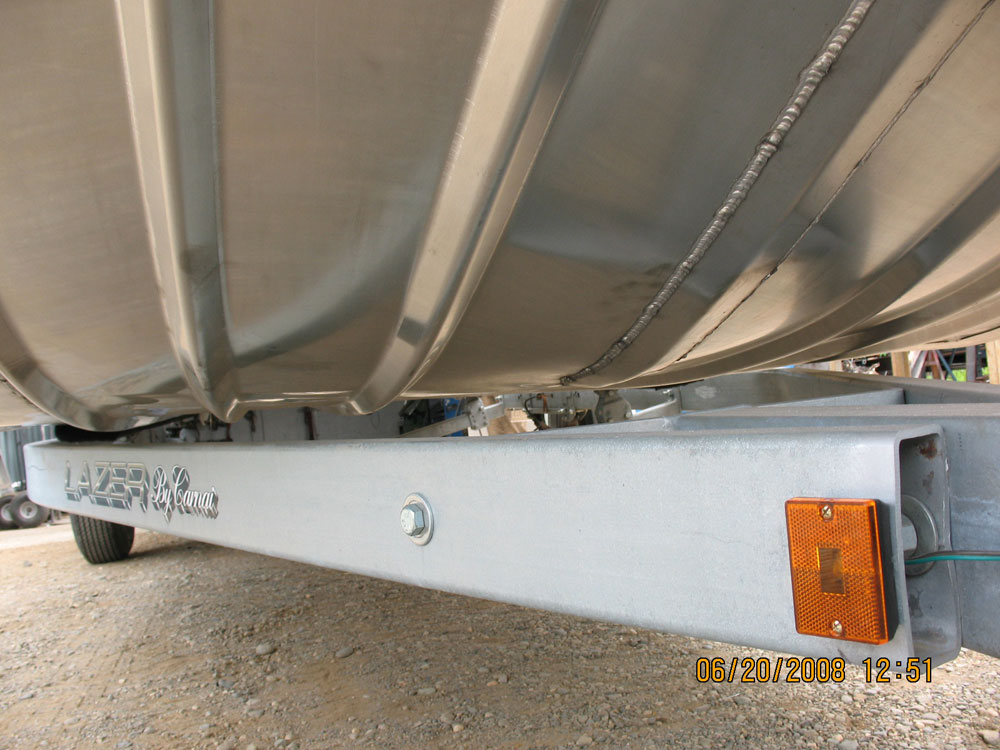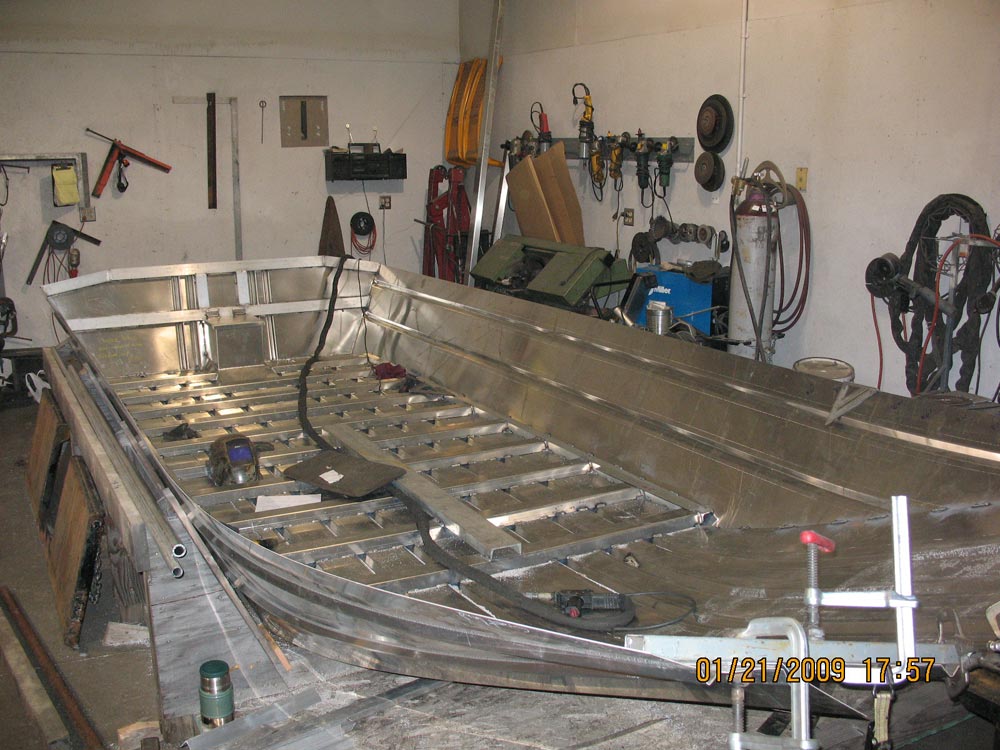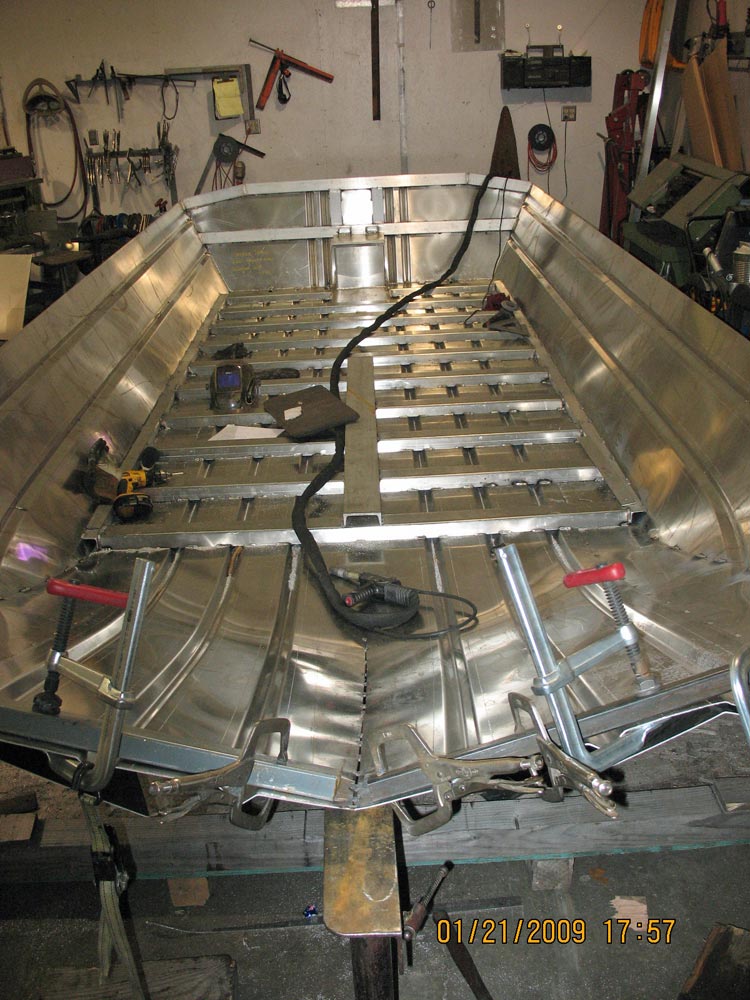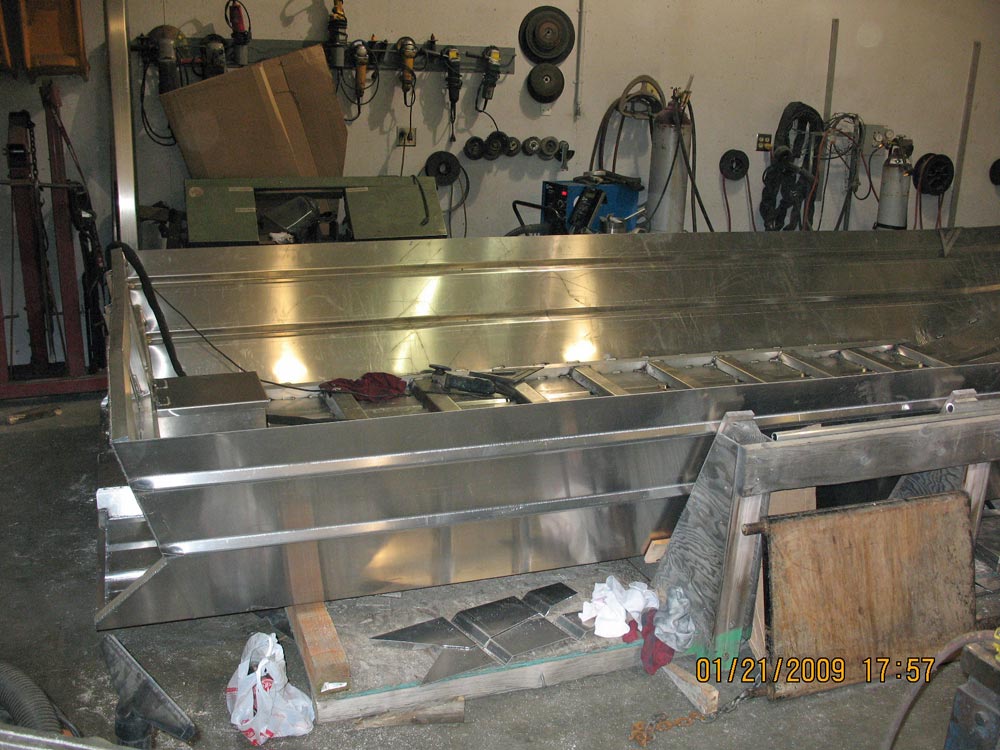 Get An Estimate Today  907-745-2383